Events and News
Use the Upcoming Events page to view the Post Calendar and keep up with all the events. The Post News page will provide some of the news worthy happenings.

Post Calendar This comprehensive calendar lists all the events scheduled at the post. Click on an event to get more details about the event and download the event to your personal calendar.

Events are color coded to indicate whether its a VFW Post event, Private party, Men's Auxiliary event or Facility event.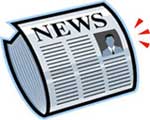 News News worthy information regarding the Post, Veterans of Foregin War or of Community importance is published here.